SINCE
1979
ELSAN GLOVE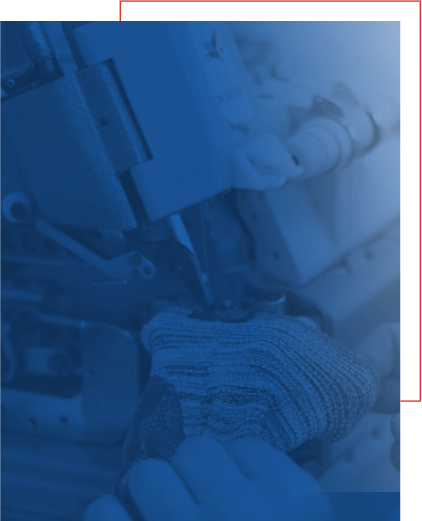 Our company started its activities in 1979 in ELSAN TICARET in Gazcılar Street Beysel Office Block. In 1986, we continued our development in Ulu Çarşı in our own stores. Our company, which has produced the industrial work gloves and work smocks in accordance with the standard norms and has adopted the principle of being the best, has maintained its development and continued its activities in our new building since 1996.
In 1998, the company started to produce chemical gloves by importing coating machines from abroad. Our company, which has a great experience in the production of work gloves and work smocks, started the production of work gloves (leather-cloth), smocks, arm-bands and chemical gloves for OYAK RENAULT, OTOSAN, OTOYOL, TOFAŞ, KARSAN, TOYOTA, HYUNDAI, COŞKUNÖZ companies; and it has continued business by serving the whole production sector which works in the agricultural sector as well as in the automotive sector, and construction sector.
In 2000, the natural gas unit was put into operation and a great improvement was shown in meeting the company's heat energy need. As of 2003, our exports has become definite with FRANCE.
Our company, which maintaines its success through the improvements of automotive sector and all other sectors in Turkey, aims to take further customer satisfaction with applying the qualiy assurance system.
ELSAN ELDİVEN INC. CO., which brings the organization structure to the level of CORPORATE, continues its production and marketing activities in its 4000 m2 closed area facility.